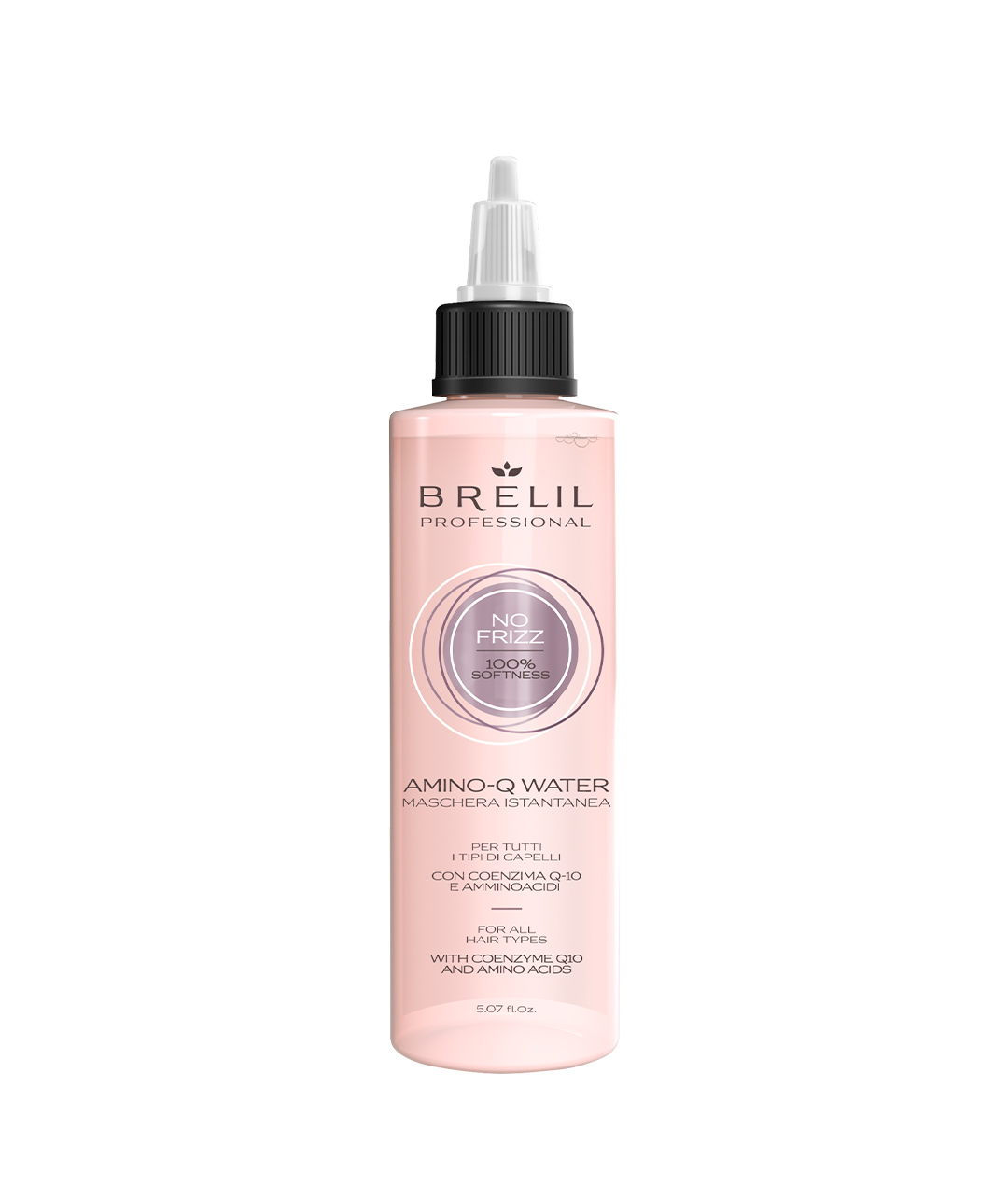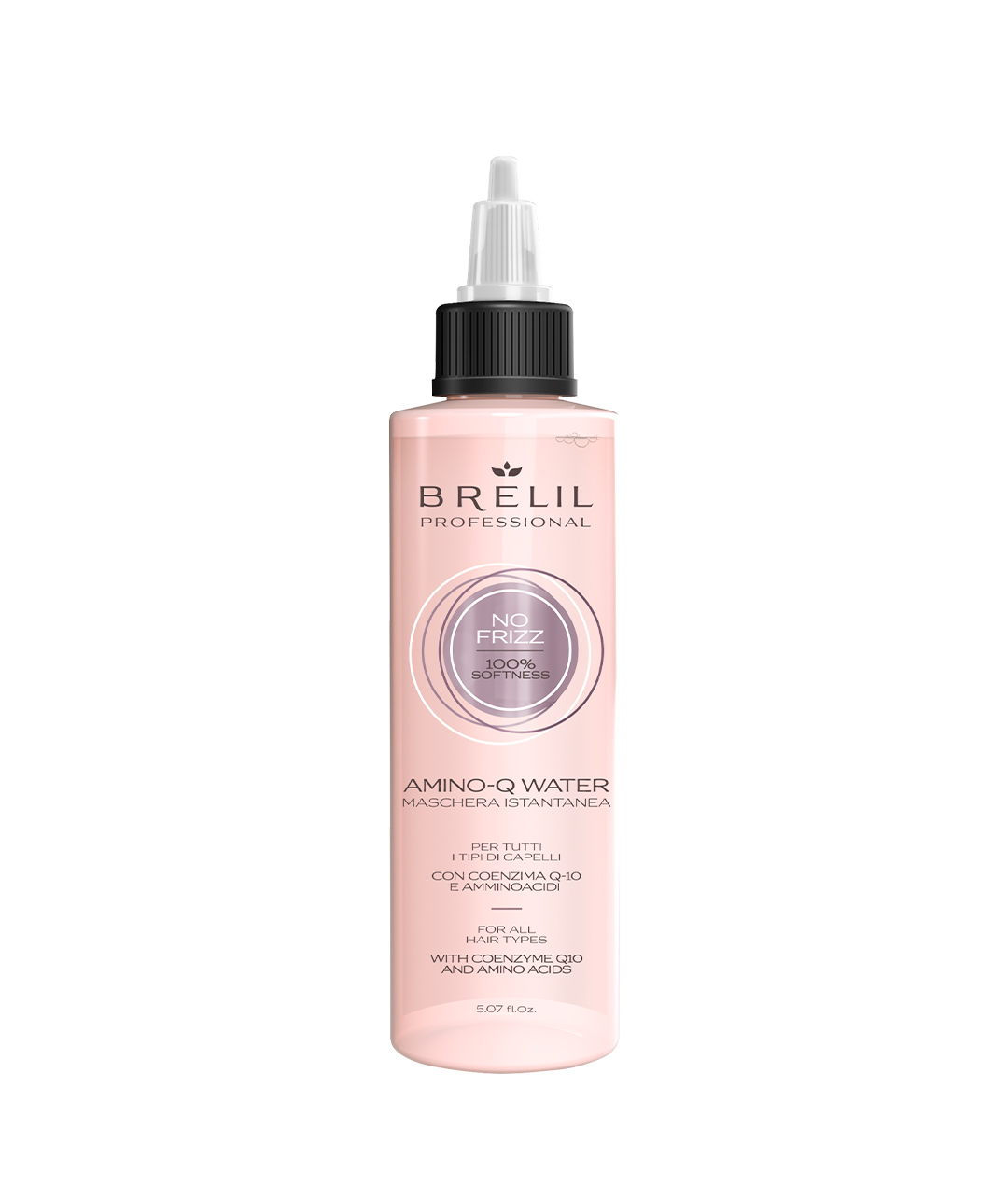 Amino-q Water
An instant mask with an innovative liquid texture.
Repairs the structure of damaged hair to give it even greater shine, softness and bounce than untreated hair.

Perfect for
All hair types, especially frizzy hair that is difficult to keep in order.

Results
Soft and repaired hair instantly. Zero frizz and maximum hydration.

Ingredienti
COENZYME Q-10
Known for its antioxidant
properties, it acts on the energy production chain of mitochondrial cells, protects cell structures against the action of free radicals and offers a valid aid for fighting ageing.
AMINO ACIDS
Supply vital substances to nourish the hair, skin and nails from the inside. Reinforce connective tissue, keep the skin soft and supple, make the nails stronger and the hair strong and healthy.