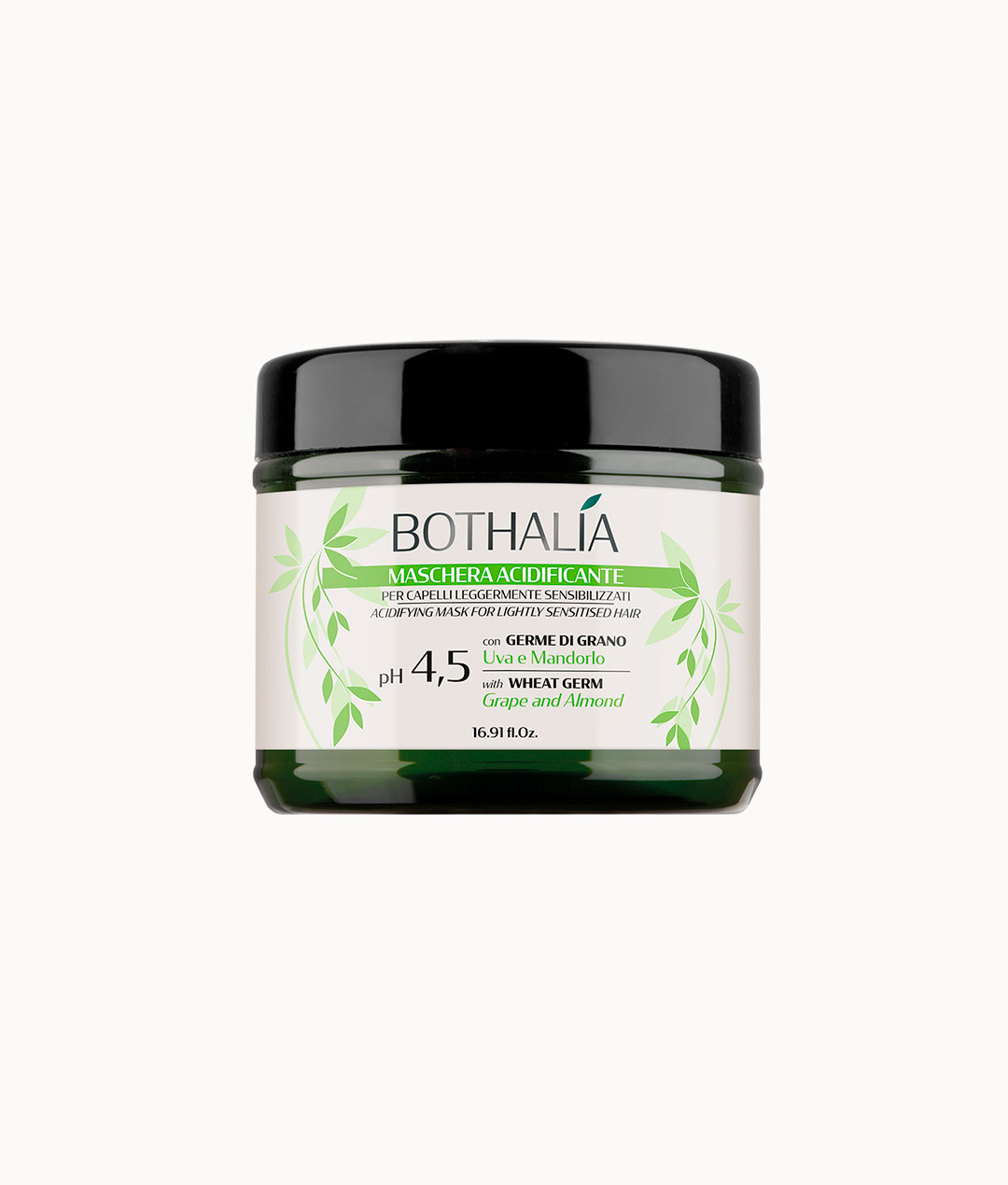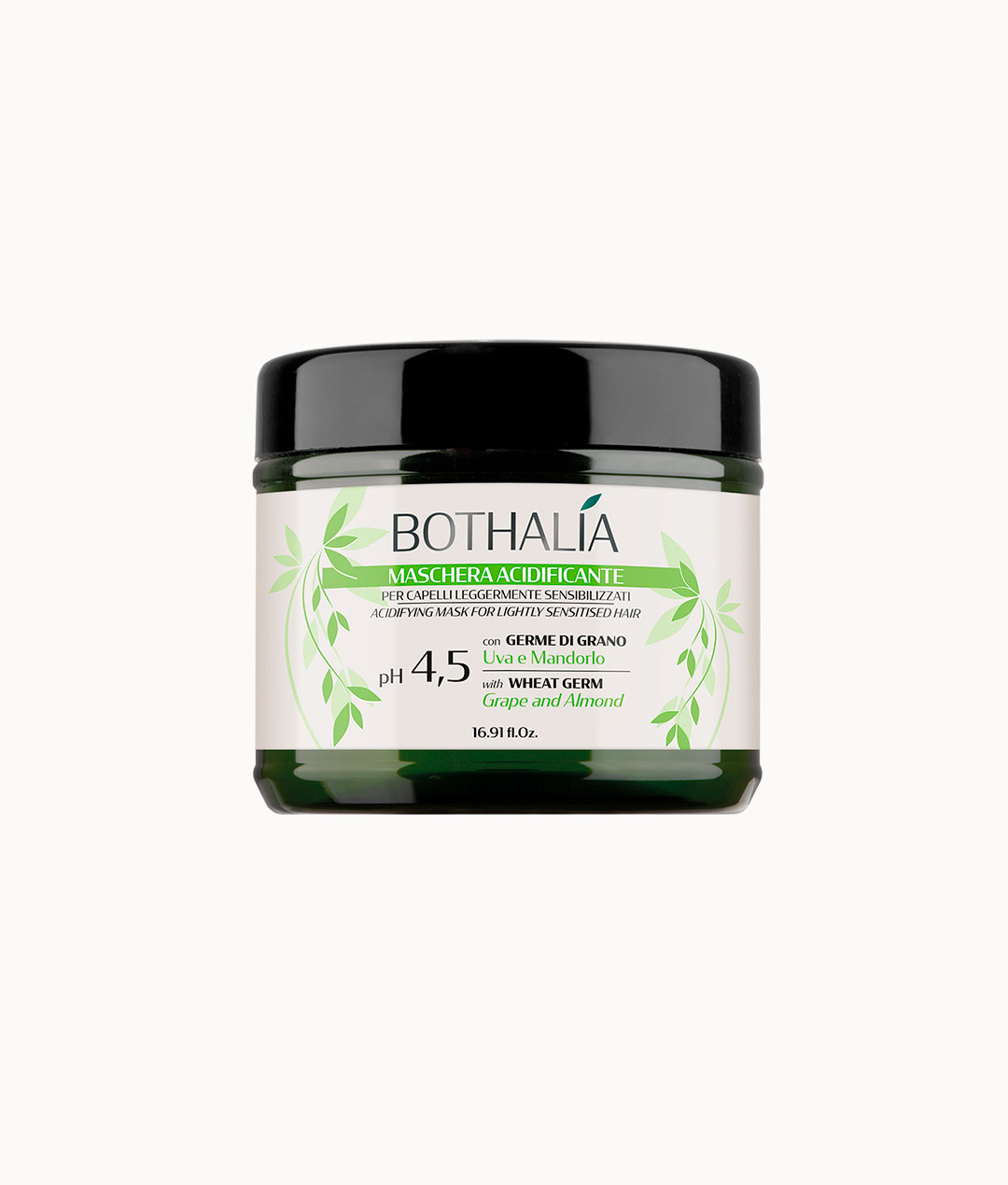 Acidifying Mask
ph 4.5
A special conditioning treatment with a lightweight texture, ideal for all hair types.
The formula conditions the hair fibre without weighing it down, for hair that is glossy, soft and easy to comb.

Perfect for
lightly sensitised hair.
Results
The hair are glossy, soft and easy to comb.
Ingredients
GRAPE, rich in nutrients including
minerals, anthocyanins, flavonoids, polyphenols and vitamins. Renowned
for its antioxidant properties it is also used for its emollient and conditioning
ALMOND,rich in omega-3 fatty acids, phospholipids, vitamin E and magnesium, it is a real cure-all for hair health: it exerts an anti-frizz effect, deeply nourishes the hair and boosts shine.