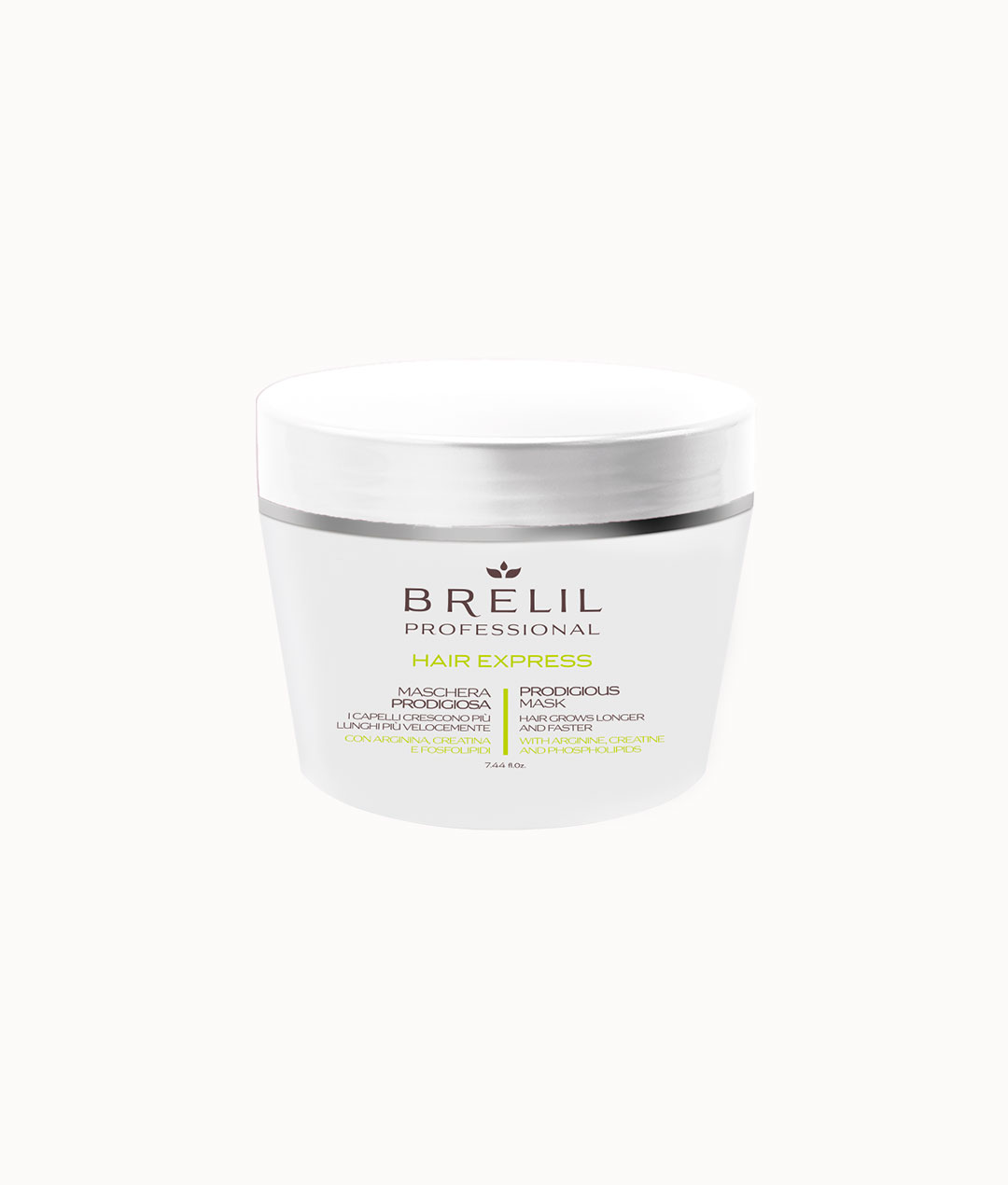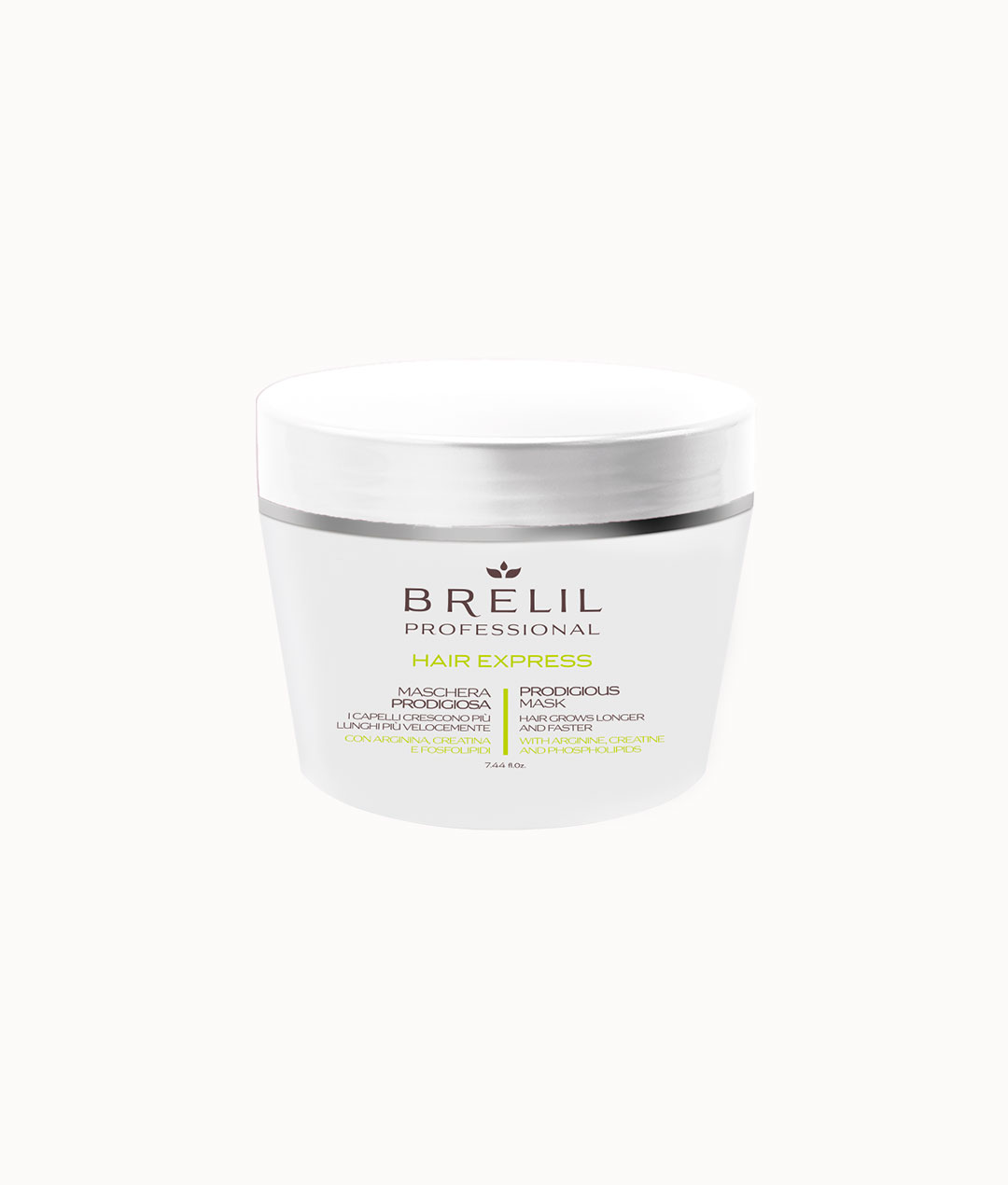 Prodigious Mask
Exceptional mask ideal for all hair types. Moreover, it deeply nourishes the hair, leaving it soft and silky.

Perfect for
Detangle and nourish the hair.

Ingredients
ARGININE
exerts a vasodilating effect on the hair, opening the cells' calcium channels through nitric oxide.
This leads to increased blood circulation of the hair root and can stimulate re-growth..
CREATINE
improves blood supply to the scalp.
This means that the hair benefits from a greater contribution of nutrients (including vitamins, minerals and proteins), whose purpose is to render the scalp more resistant.
PHOSPHOLIPIDS
stimulate the growth of hair epithelial cells and the regeneration of the hair follicle, promoting the hair's anagen or growth phase.