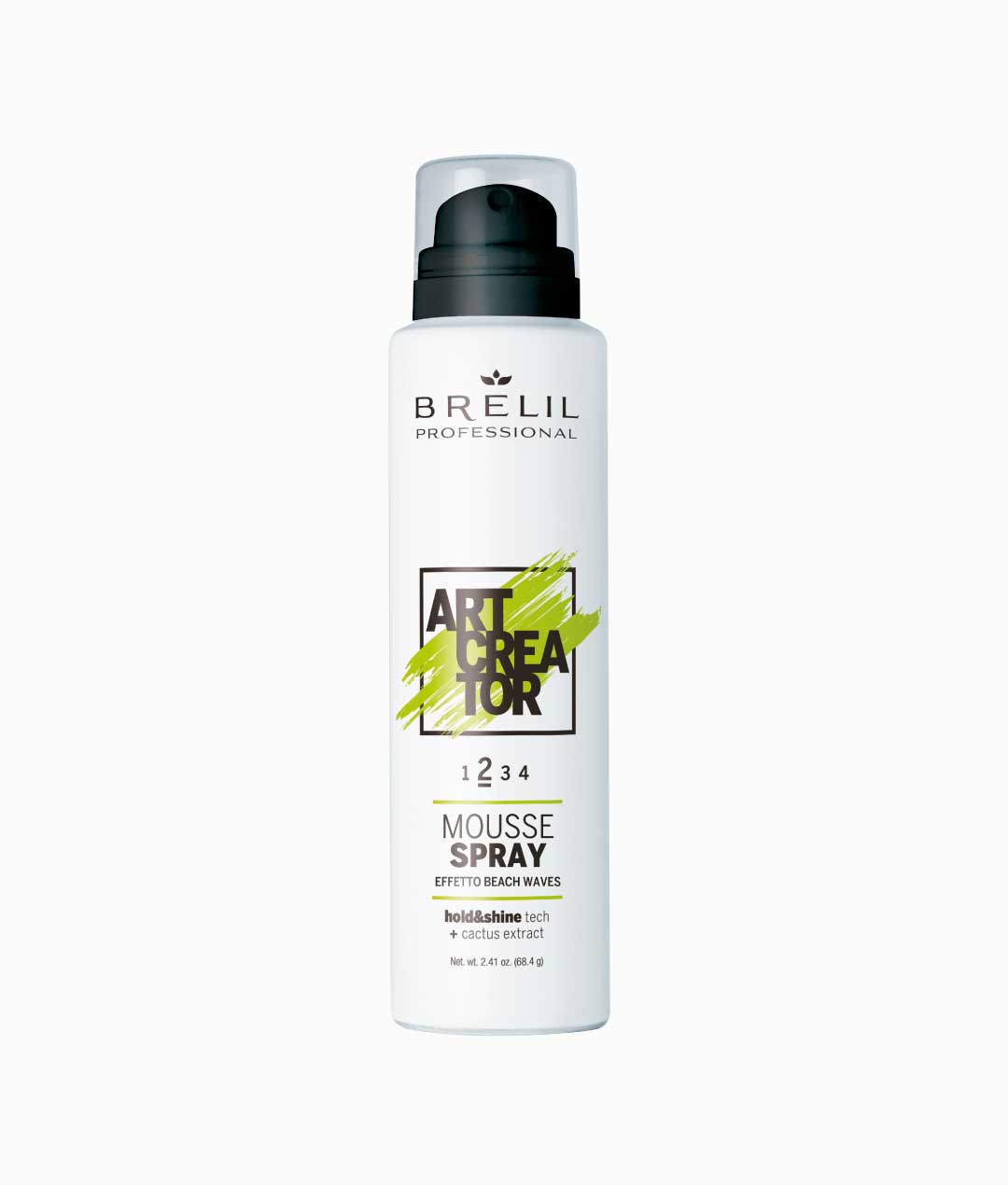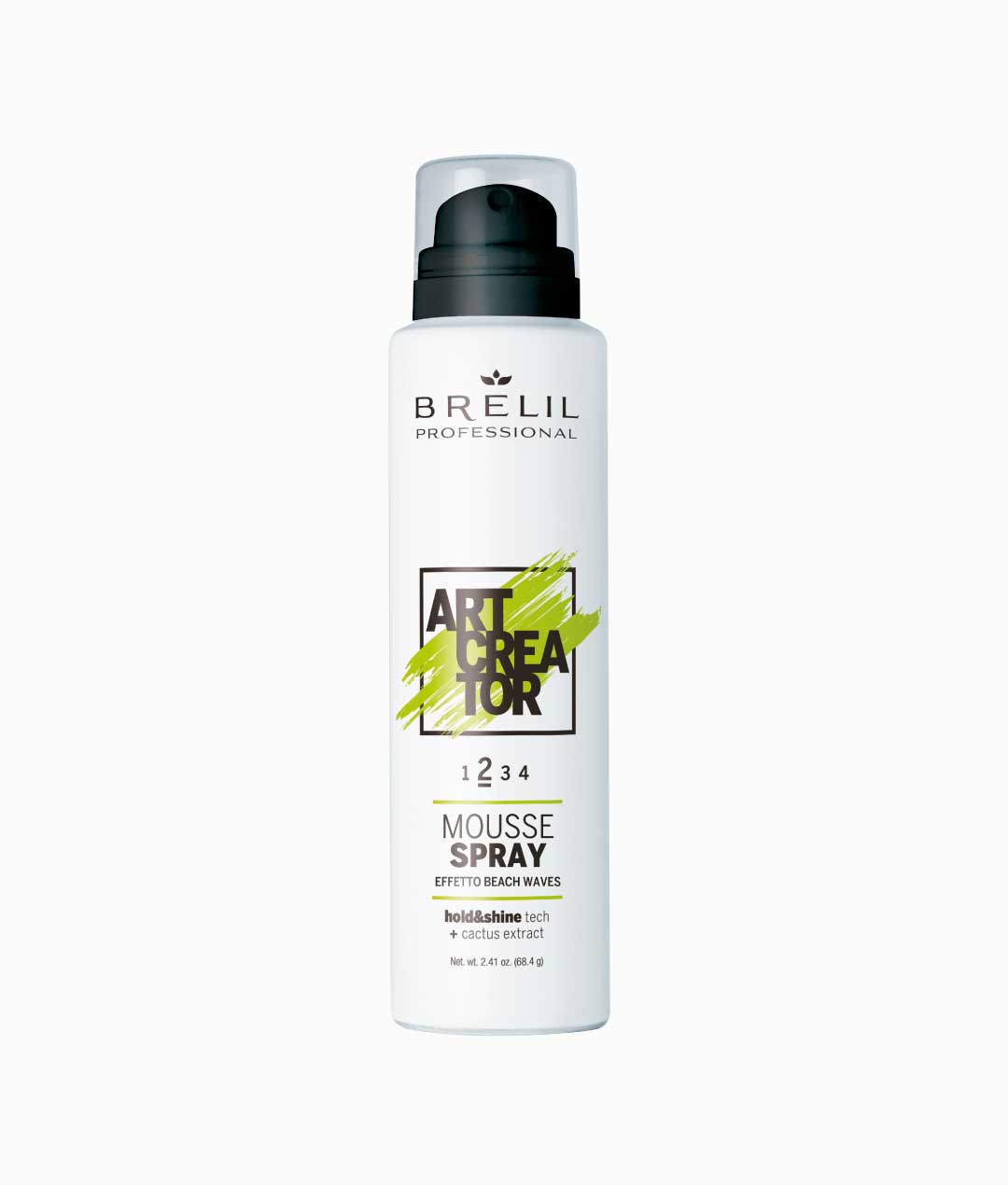 Spray Mousse
Innovative mousse, boasting a soft, lightweight texture, that transforms into a spray, ideal for drying hair naturally, without using a hair-dryer.
Provides the hair with body and elasticity, ensuring a taming anti-frizz effect.
Ensures a beachy-wave effect without drying out the hair or leaving it sticky - your tresses retain their shine and softness.

Perfect for
Soft and naturallooking waves

Ingredients
CACTUS EXTRACT
Rich in Vitamin E, polyphenols and fatty acids, it restores the hair's shine and softness, protecting it from oxidative stress.
HOLD&SHINE TECH
Exclusive complex with aminoreactive polymers and micro-waxes. Improves hair condition and boosts shine, ensuring excellent resistance to humidity, whilst allowing for the creation of the most diverse of styles.
The new era of styling. Infinite looks, en-vogue styles, authentic works of art.