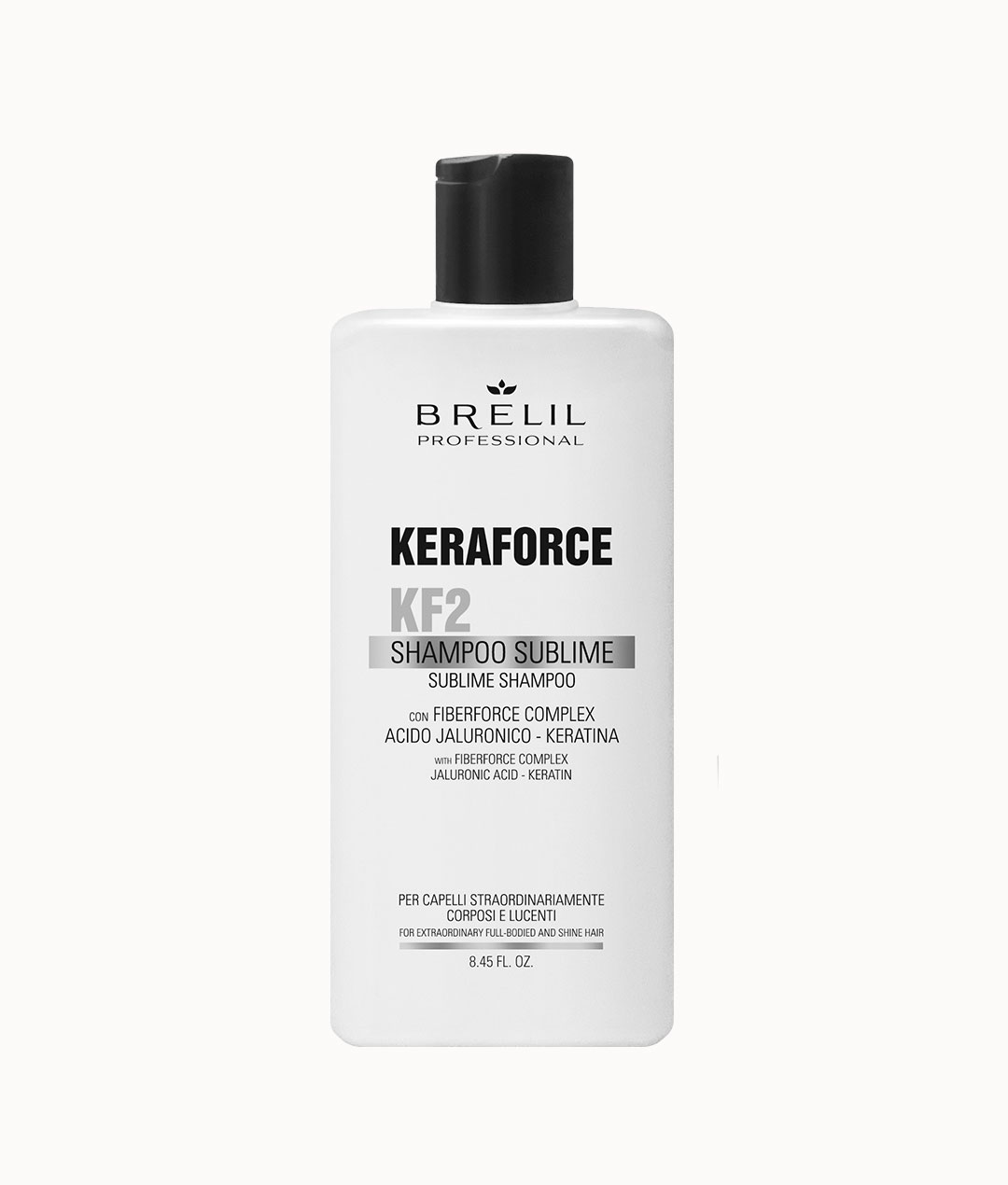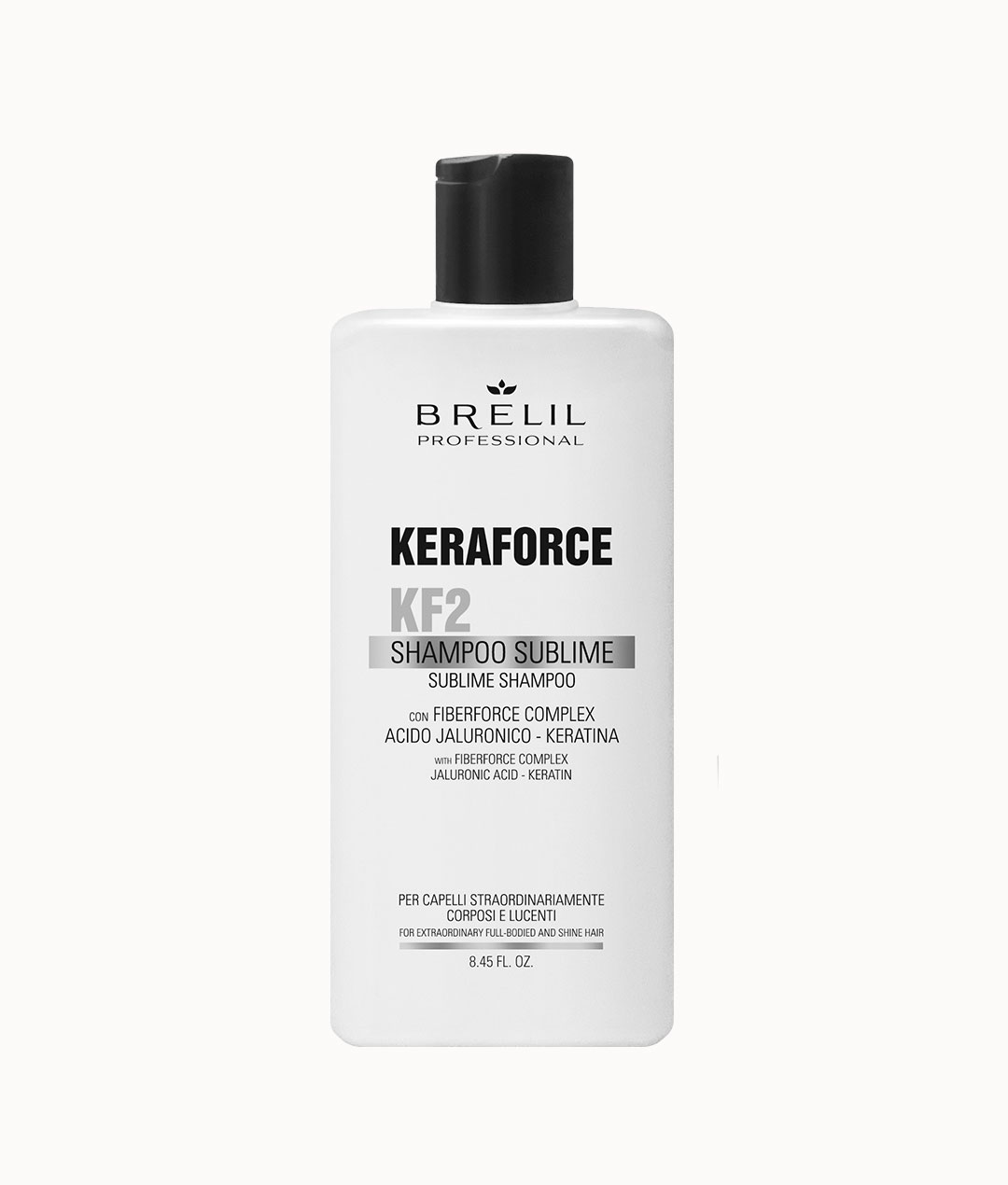 KF2 Sublime Shampoo
A prestigious shampoo which, wash after wash, thoroughly
restructures the hair, leaving it wonderfully soft and resilient.
Ingredients
FIBERFORCE COMPLEX
A latest-generation technological complex that penetrates the hair fi bre, increasing resiliency.
It protects the hair from breakages by working from within, enhancing the technical service in progress.
KERATIN
An external supply of keratin provides important results in terms of the hair's strength, elasticity, hydration and deep nourishment.