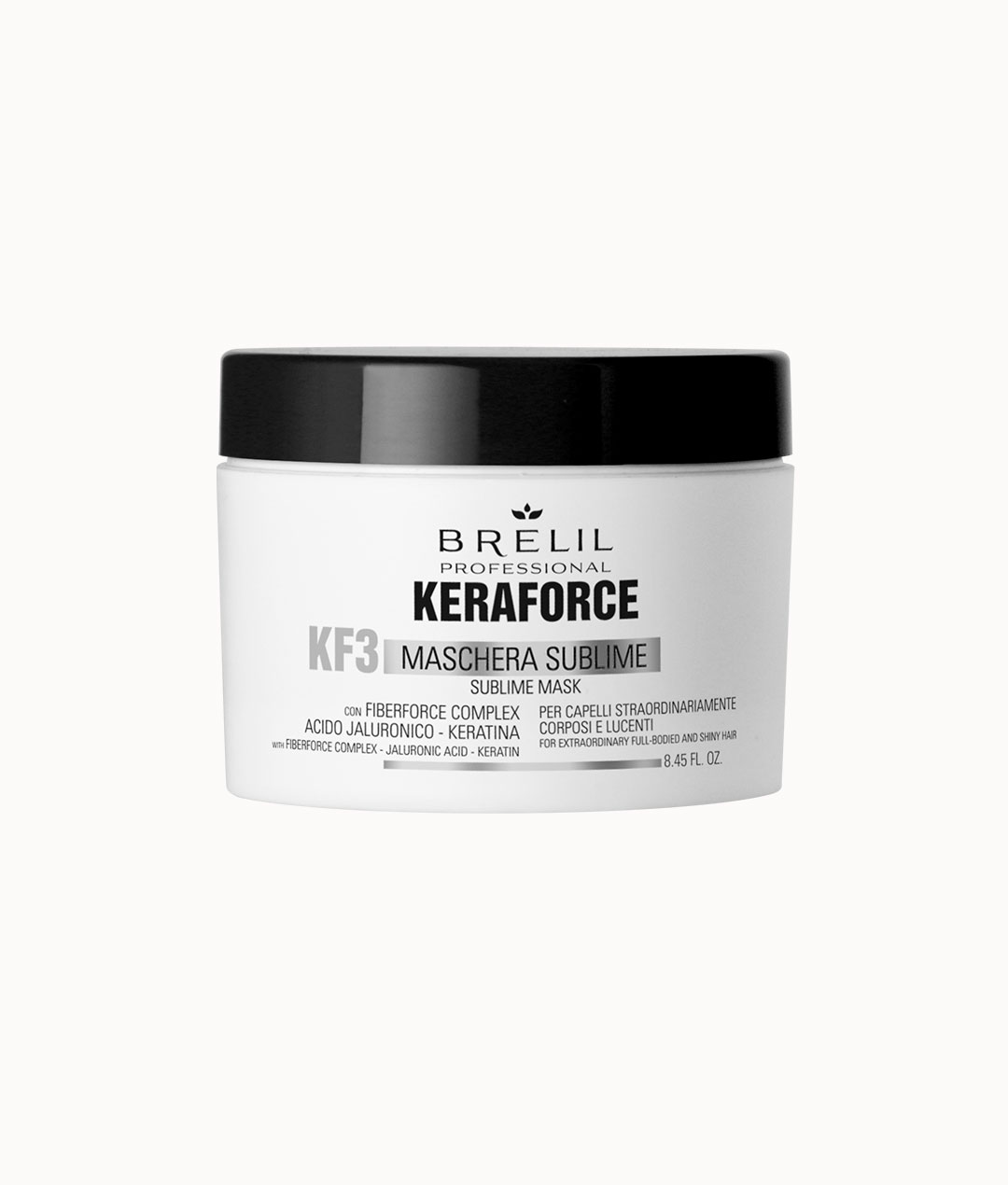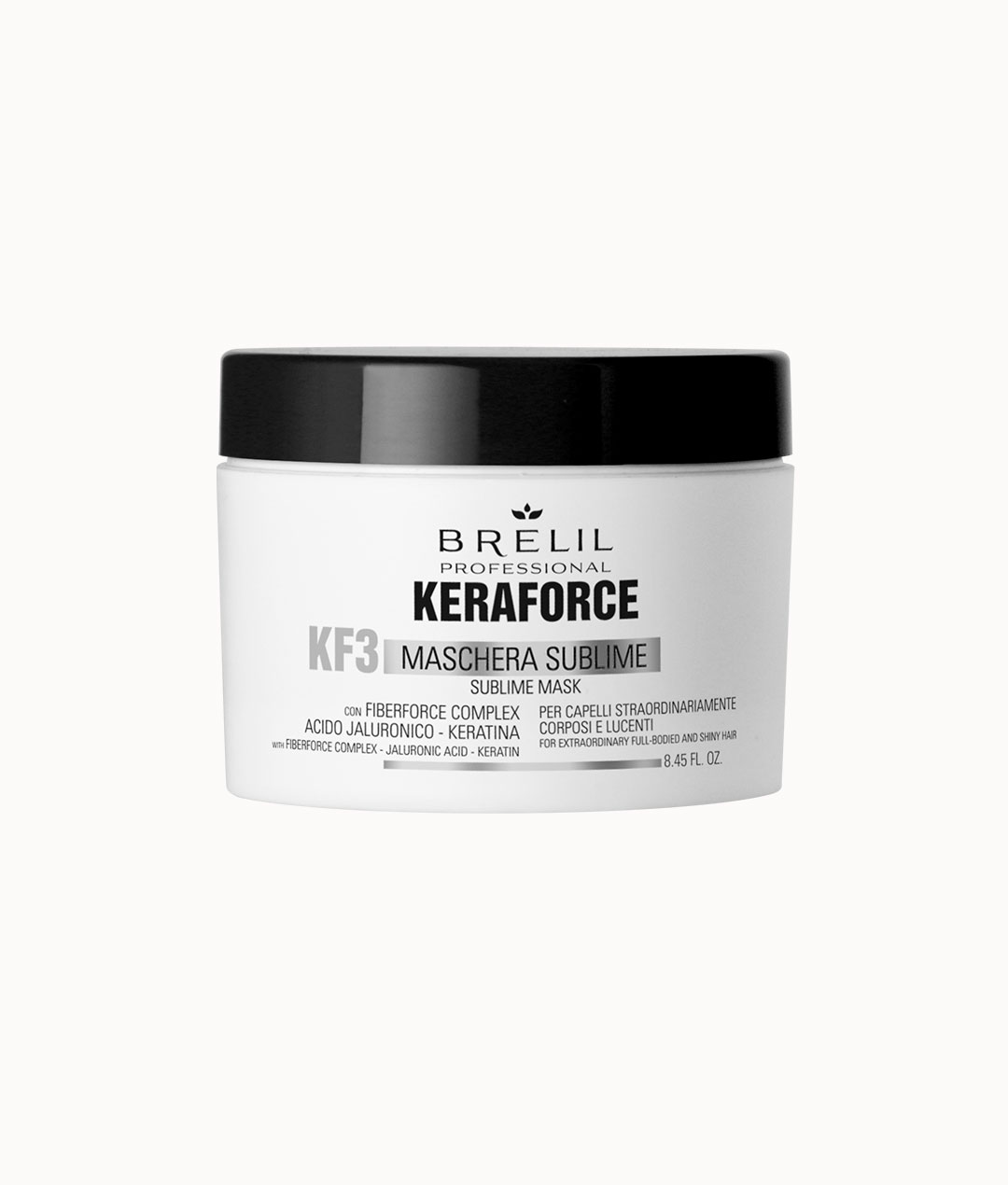 KF3 Sublime Mask
A deeply-penetrative and intense mask that provides nourishment, body and silkiness.

Ingredients
FIBERFORCE COMPLEX
A latest-generation technological complex that penetrates the hair fi bre, increasing resiliency.
It protects the hair from breakages by working from within, enhancing the technical service in progress.
KERATIN
An external supply of keratin provides important results in terms of the hair's strength, elasticity, hydration and deep nourishment.