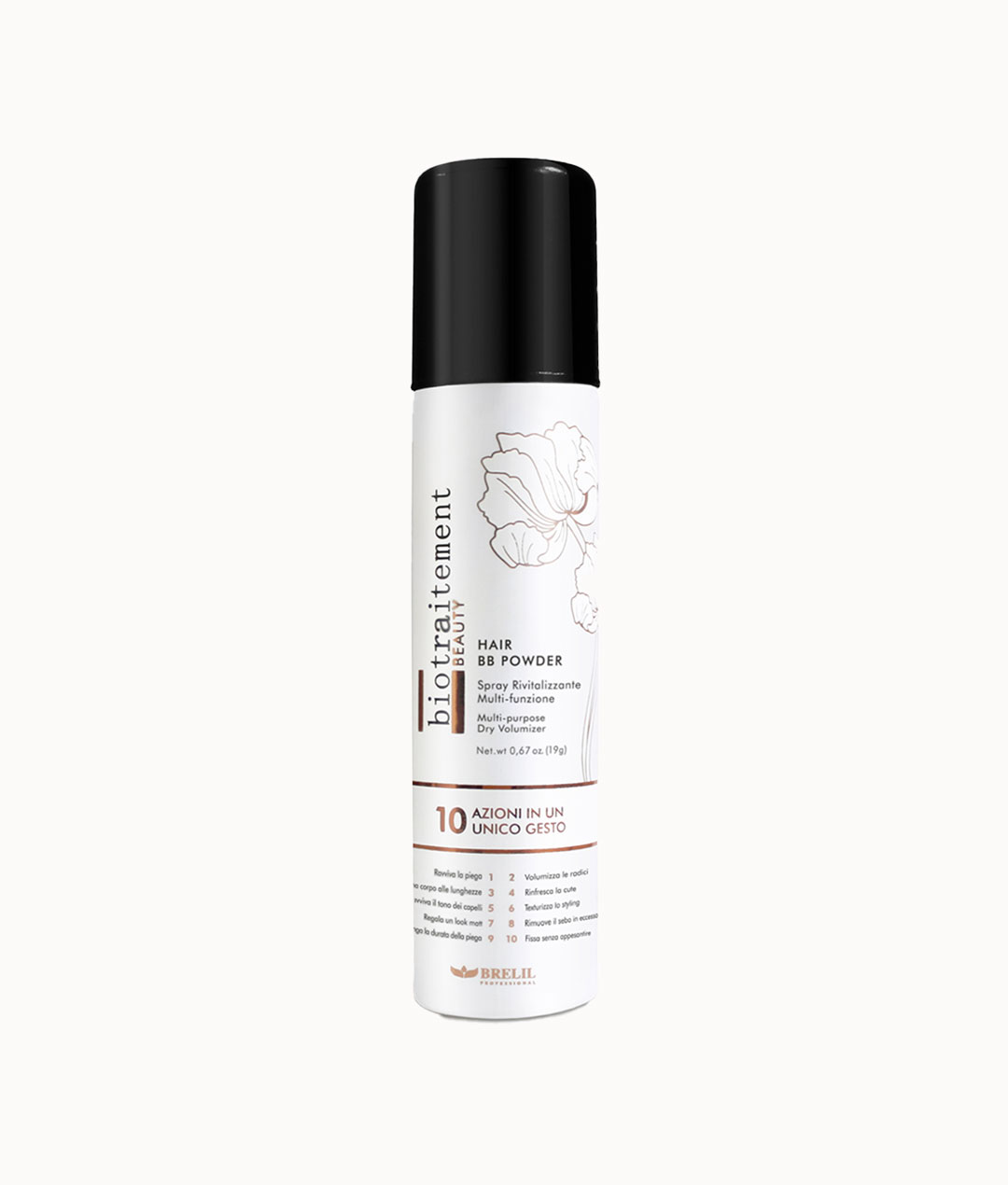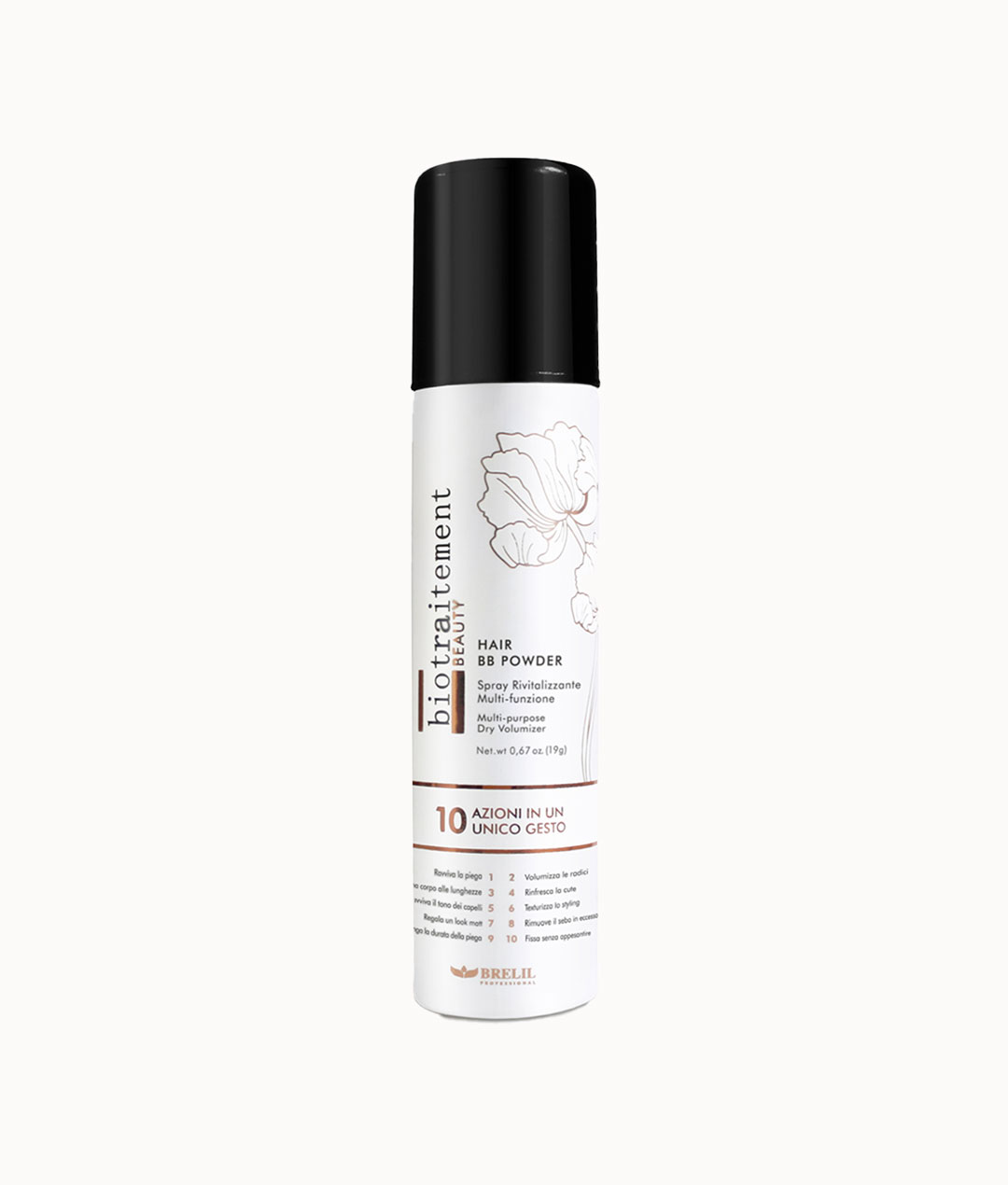 Hair BB Power
MULTI-PURPOSE SPRAY FOR ALL HAIR TYPES
THAT PERFORMS 10 ACTIONS IN ONE 1. Revives the style 2. Adds volume to the roots
3. Gives body to the lengths 4. Refreshes the scalp
5. Brightens the hair colour 6. Texturizes the style
7. Mattifies 8. Removes excess sebum 9. Prolongs
the style 10. Holds the style without weighing hair
down.
Perfect for
Revives the style
Multifunction products for a total beauty.